Thanks to all those who entered my Strasburg Railroad giveaway. The winning number was picked by Randon.org and it was comment #40!! The winner is Kristen!! Yay! You win a family 4 pk of tickets to the Strasburg Railroad on November 21st for the 12:15 train!! For all of you that didn't win, don't forget to enter my giveaway in 2 weeks for the Strasburg Railroad's Santa Train. Now that's a good one too.
I've been busy with some good stuff lately, I'm part of the Chevy Mom Squad! And you can check out out ventures at the Philly Mom's Time Out website or follow us on facebook and enter to win some good prizes, if you live in the Pa, NJ, and DE area. And if you don't lie in the area, check out the website to follow our journey and some fun missions we will be going on!
Now what's great for a nice calm Sunday? How about some Sunday Hops! Here are some going on around the web. Happy Sunday!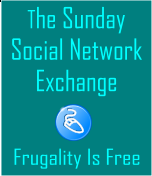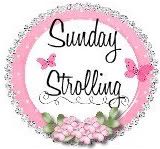 And I'm starting my own blog hop, called Swingin' by Sundays
There are no rules, except to have fun and meet new bloggers. I'll have a button for you to pick up, next week. And in two weeks, I'll start picking a random blogger to feature from the list!
Feel free to link up your blog as well as your Facebook, Twitter, and Networked Blog.
Have fun Swingin'!